General Information
Singapore (officially the Republic of Singapore) is a city-state in the islands of Southeast Asia, separated from the southern tip of the Malay Peninsula by the narrow Straits of Johor. It borders the Johor Sultanate, which is part of Malaysia, and the Indonesian province of the Riau Islands. Singapore is considered the second-safest city in the world after Tokyo.
Singapore has an area of 733.1 km2 (as of December 2021) and slowly expanding thanks to a land reclamation program enacted in the 1960s. Currently, the country of Singapore spans 63 islands. The largest of these are Singapore (main island), Ubin, Tekong, Brani, Sentosa, Semakau, and Sudong. The country's highest point is Bukit Timah Hill at an altitude of 163.63 meters above sea level.
Its official languages are English, Chinese (Mandarin), Malay, and Tamil.
Singapore is the world's second most densely populated country after Monaco.
Its population is 5,941,348 people (compared to 4.3 million people in 2005) as of July 2022. According to data from 2020, the majority of the population is Chinese (74.3%). Malays account for 13.5%. Indian nationals make up 9%, most of which are Tamils, along with smaller numbers of Malayalis, Punjabis and Bengalis. The remaining 3.2% consists of a variety of small ethnic groups, including British, Arab, Jewish, Thai, Armenian, Japanese, and Eurasian. In 2019, the United Nations estimated that Singapore was home to 2.2 million immigrants, which is 37.1% of its population.
Population 5,941,348 (Worldometer)
Average age 42.2 (Worldometer)
GDP 396.99 billion USD (Statista)
GDP per capita 72,764.91 USD (Statista)
Official languages English, Chinese (Mandarin), Malay and Tamil
The Gaming Market
Asia is the largest gaming market, with 45% of the world's gamers living in this region. Singapore is growing rapidly, and the gaming market here is expected to grow over the next several years. This process is aided by a well-developed internet infrastructure, government support for the industry, and the popularization of eSports and successful eSports gamers.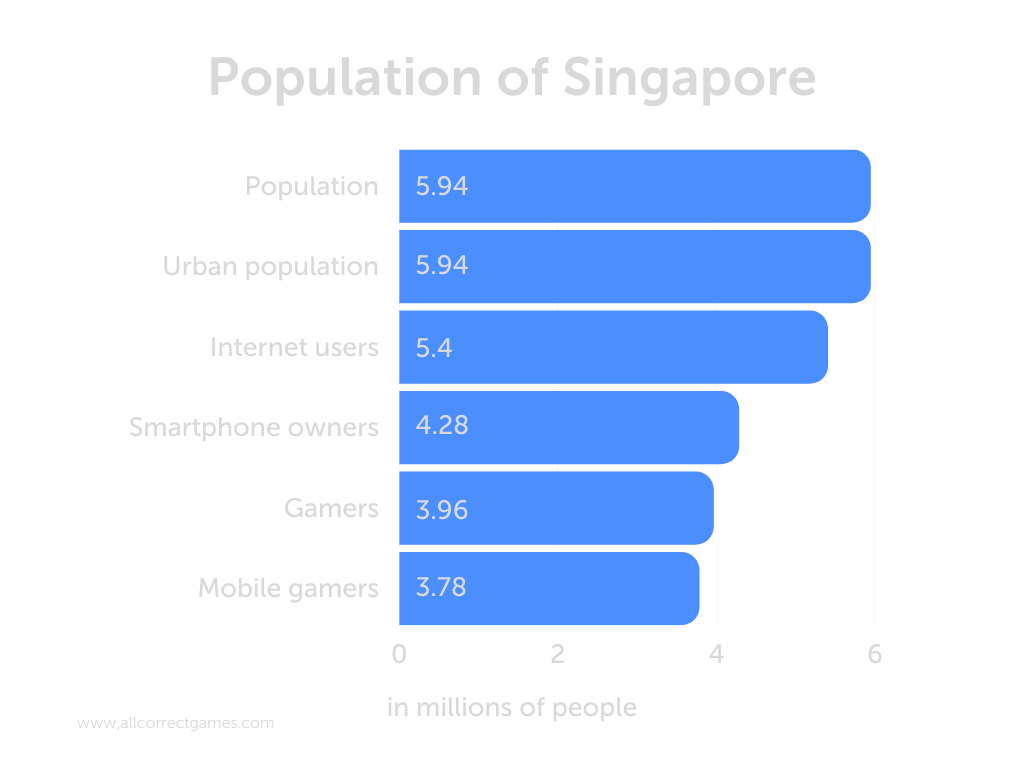 Right now, Singapore has around 220 game developers and publishers, from AAA studios to small indie companies. Some of the games produced here have garnered international attention. Such as the multimillion-dollar Cat Quest series by The Gentlebros.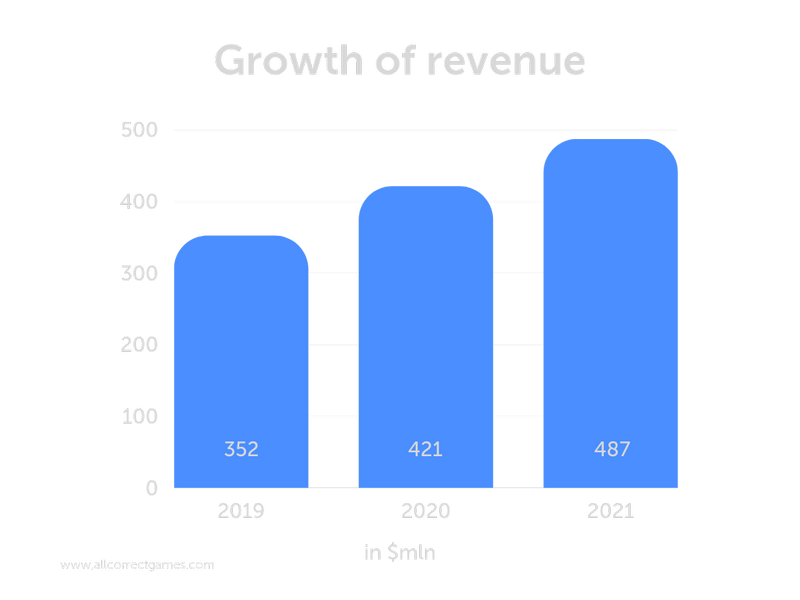 The coronavirus pandemic has had a significant impact on the industry, resulting in increased demand for games. The market research company Euromonitor International estimates that Singapore's sales of game consoles and games grew by 7.8% in 2020 (compared to 2019) and reached 439.5 million USD. This figure includes sales for home game consoles, handheld consoles, gaming accessories, physical and digital game copies, mobile games, and in-game purchases. Newzoo estimated the market to be 421 million USD in 2020, which is in line with Euromonitor's estimates. The market continued to see growth in 2021, reaching the 487 million USD mark.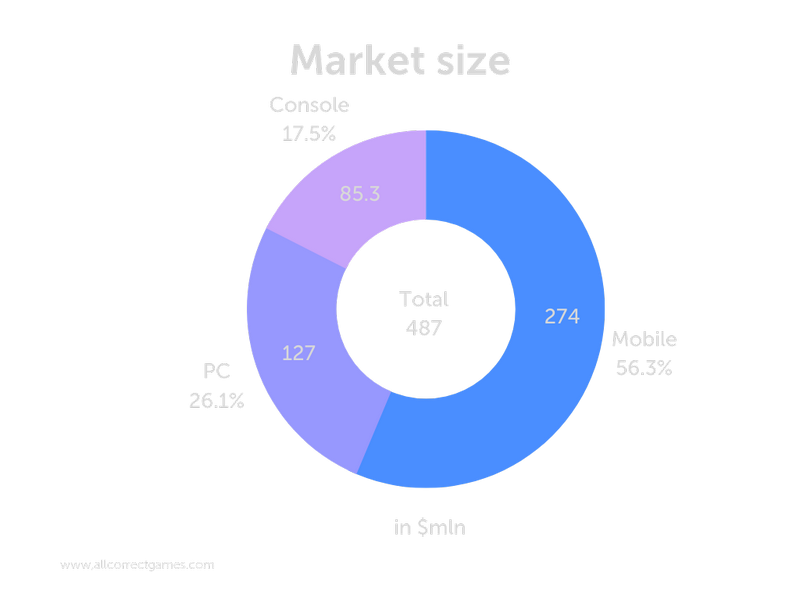 A distinctive feature of Singapore's market is its variety of legal online casino games and the popularity of online betting in both sports and eSports. However, the government has issued gambling licenses to only two companies (albeit the largest ones), Singapore Pools and Singapore Turf Club. They have to meet a number of requirements: check players' ages (they must be over 21) and their accounts, prohibit players from using credit, set daily spending limits, and so on. These same companies are also in charge of organizing the betting system.
It's important to note that the whole industry has greatly benefited from a very advanced technological infrastructure, especially with the growth in blockchain technology, which has made all online transactions much more transparent and secure.
According to data published by Statista in March 2021, the global audience for eSports has grown from 397.8 million in 2019 to 435.9 million in 2020. It's expected to grow even more, to an estimated 577.3 million by 2024. Nevertheless, Singapore still has much to do to become a key player in the worldwide eSports industry. This includes cultivating a domestic eSports talent pool, making eSports a more attractive career option, and hosting international tournaments.
Player Statistics
An analysis of the Singapore gaming market conducted by Newzoo and gamescom asia shows that:
• 74% of men and 68% of women play mobile games;
• 65% of men and 47% of women play PC games;
• 53% of men and 40% of women play console games.
According to Newzoo, 23% of gamers in Singapore are "time fillers" (people who play games, usually on their smartphones, to fill time). These make up the country's largest gamer subgroup.
It's estimated that 21% of Singapore's urban online population watches eSports.
General statistics regarding players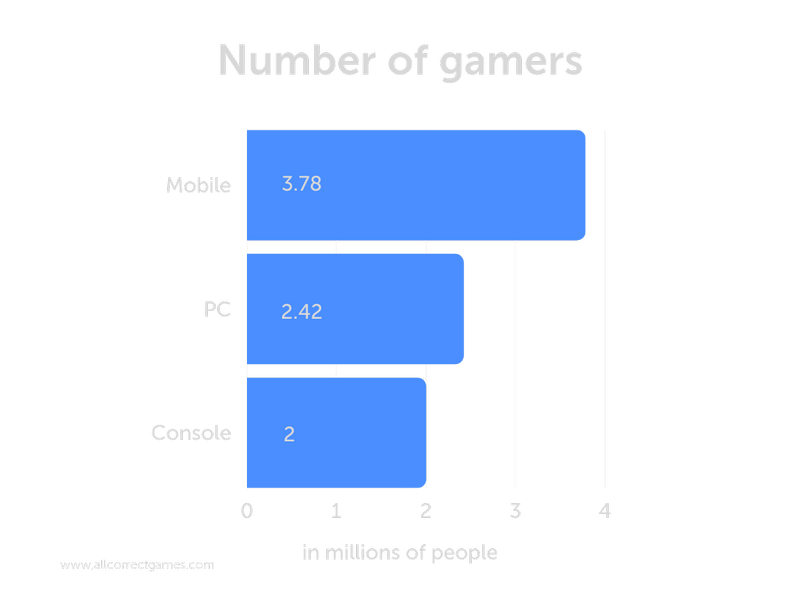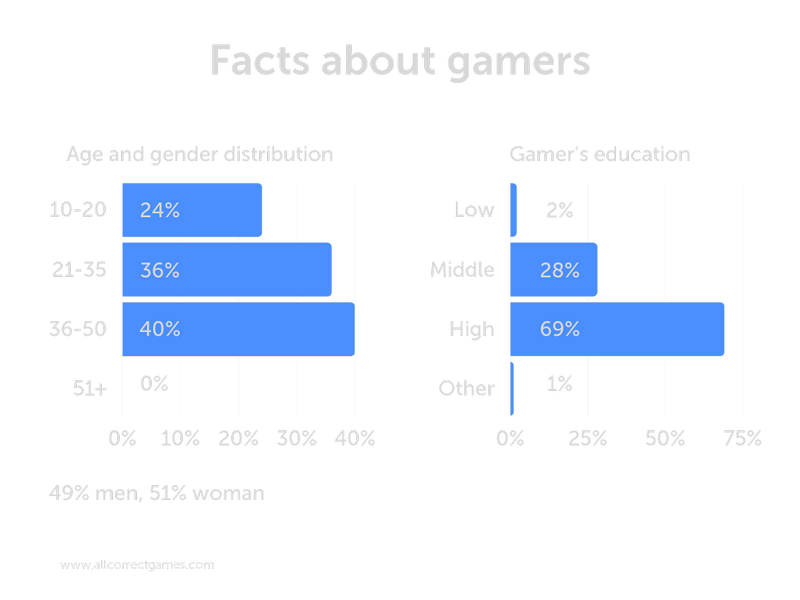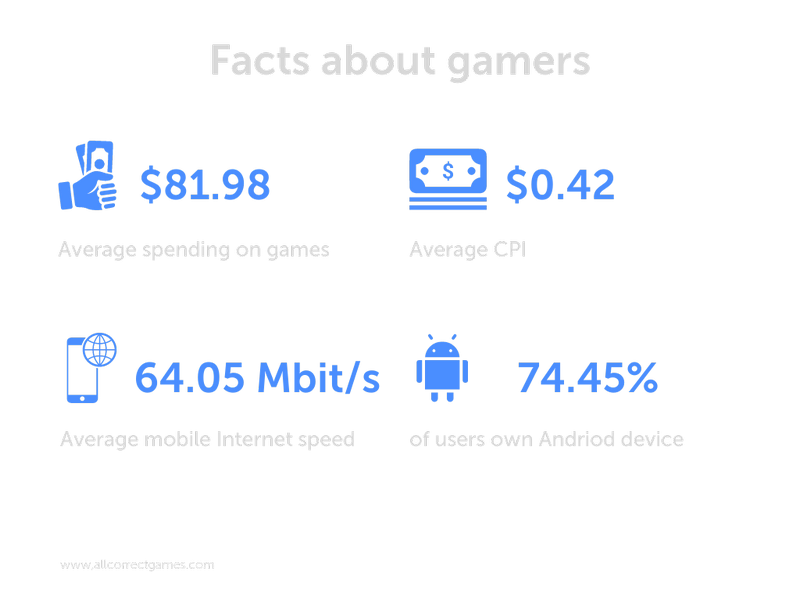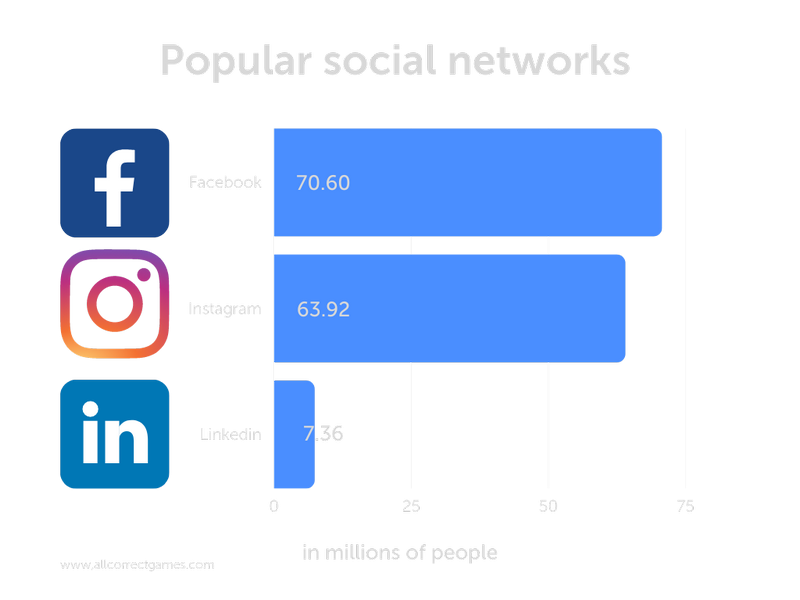 Major game developers
1. Amanotes PTE LTD
2. Garena International I
3. OneSoft Global PTE LTD
4. Level Infinite
5. IGG.COM
6. GoKids!
7. Azura Global
8. ABI Global LTD
9. OneSoft
10. Blockman GO Studio
Google Play has more than 3,367 games by Singaporean publishers.
Mobile games by Singaporean publishers with the most downloads: Garena Free Fire MAX, 1945 Air Force: Airplane Games, Garena Free Fire: Rampage, Magic Tiles 3, Tiles Hop: EDM Rush!, Lords Mobile: Tower Defense, Word Connect, Space Shooter: Galaxy Attack, Genshin Impact.
Most popular game genres on mobile (2020)
1. Puzzles
2. Strategy games
3. Adventure games
Most popular game genres on console (2020)
1. Adventure games
2. Shooters
3. Fighting games
Most popular game genres on mobile (2020)
1. Shooters
2. RPG
3. Strategy games
Ranking of apps in Google Play's games category
1. Dislyte
2. Rise of Kingdoms: Lost Crusade
3. Coin Master
4. Mobile Legends: Bang Bang
5. State of Survival: Zombie War
6. Honkai Impact 3
7. Slotomania™ Slots Casino Games
8. Roblox
9. Zynga Poker—Texas Holdem
10. Candy Crush Saga
11. Top War: Battle Game
12. Be The King: Judge Destiny
13. Evony: The King's Return
14. Dragon Hunters: Heroes Legend
15. MapleStory M: Fantasy MMORPG
Ranking of apps in App Store's games category
1. Lineage W
2. Mobile Legends: Bang Bang
3. Genshin Impact
4. Call of Duty®: Mobile—Garena
5. Slotomania™ Slots Vegas Casino
6. Dislyte
7. MapleStory M: Fantasy MMORPG
8. State of Survival: Zombie War
9. Pokémon GO
10. Ni no Kuni: Cross Worlds
11. Roblox
12. Candy Crush Saga
13. Coin Master
14. 聖鑰-與許瑋甯解鎖六神格
15. Top War: Battle Game
LOCALIZATION INTO LANGUAGES OF SINGAPORE
Although the national language of Singapore is Malay, English is also very popular.
The Chinese diaspora in Singapore is relatively large, although its composition is specific and non-homogeneous. There are several dialects that differ significantly from each other. The most widespread dialect is Mandarin.
In addition, the Cantonese and Teochew dialects are used, but they are significantly less widespread.
Indians amount to roughly 9% of the overall population of Singapore. But in spite of the fact that Tamil isn't the most widespread language in the country, there are roughly ten schools that teach in this language.