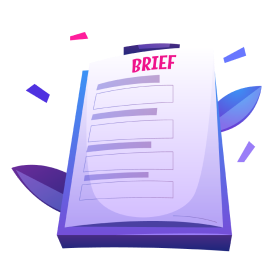 Translators
If you have translation experience in game localization and are familiar with memoQ (or would be up for learning to use it), we'd love to hear from you!
Apply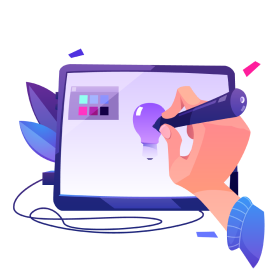 Game artists
If you're a 2D/3D artist with experience in game art, we'll be happy to welcome you to our team! Let's create amazing game art together!
Apply
About the
Allcorrect

team
We've been working on exciting and interesting projects, including AAA titles and indie games, since 2008. Now as ever, we're looking to build long-term partnerships with professionals.
Our team includes more than 1,500 specialists:
- Game translators in 40 language pairs
- Enthusiastic 2D and 3D game artists
- Game testers and other passionate game industry specialists
Do you have what it takes to work on the next big titles for famous developers and publishers? Join us now!
Ongoing professional development, quick and objective feedback, and qualified managers on your team.
Access to modern game development tools and software.
The chance to see your hard work come to fruition, with players all over the world enjoying your creations.
The opportunity to work on exciting new projects from famous developers.
A corporate portal that lets you keep track of your income, automate invoices, and receive payments (by PayPal or wire transfer) within 20 days.
The freedom and ability to work from anywhere in the world (from home, a coffee shop, or your own office).
Join us! Send your CV
Introduce yourself, tell us about your specialty, and don't forget links to your portfolio or resume so we can get to know you better :)
What

our colleagues say about us

What I enjoy most when working with Allcorrect is that I as translator feel appreciated. Not only my translation, but my queries, remarks and suggestions are taken seriously, the communication with the Project Managers is hassle-free and problems and concerns are solved quickly and satisfactory. All in all, Allcorrect is a great client to work with.

Great overall work experience, as an illustrator the projects are engaging and fun and the flexibility in work hours makes it easy to collaborate with Allcorrect

I absolutely love working with you too, especially with Lilia as we have the same work ethics :) Everyone is reactive and professional, you always take great care of the files preparation, it's always a pleasure working with you all!

Working with Allcorrect is always a wonderful experience. Friendly project managers, good rates, very interesting jobs, and payment is always on time. I love working with Allcorrect. It is the best videogames translation agency you could wish for.