ABOUT THE PROJECT
Services: game localization.
Languages: English, Russian.
Game type: cross-platform (Nintendo Switch, Wii U, PlayStation 4, Xbox One).
Timeframe: from 2014 to present.
Size: over 35,000 words (all parts of the game, Just Dance Now and Just Dance Unlimited, updates).
Team: 2 translators, 3 editors, 1 project manager.
GENERAL INFORMATION
Just Dance is a cross-platform music game from Ubisoft, first released in 2009. The game was initially designed solely for the Wii console. To earn points, players have to copy the movements of the dancer on screen. The game is now available on Xbox One, PlayStation 4, and Nintendo Switch. In 2014, the Just Dance Now mobile app was released, where players only need a smartphone, any screen (on a TV, tablet, or computer), and a stable Internet connection to dance.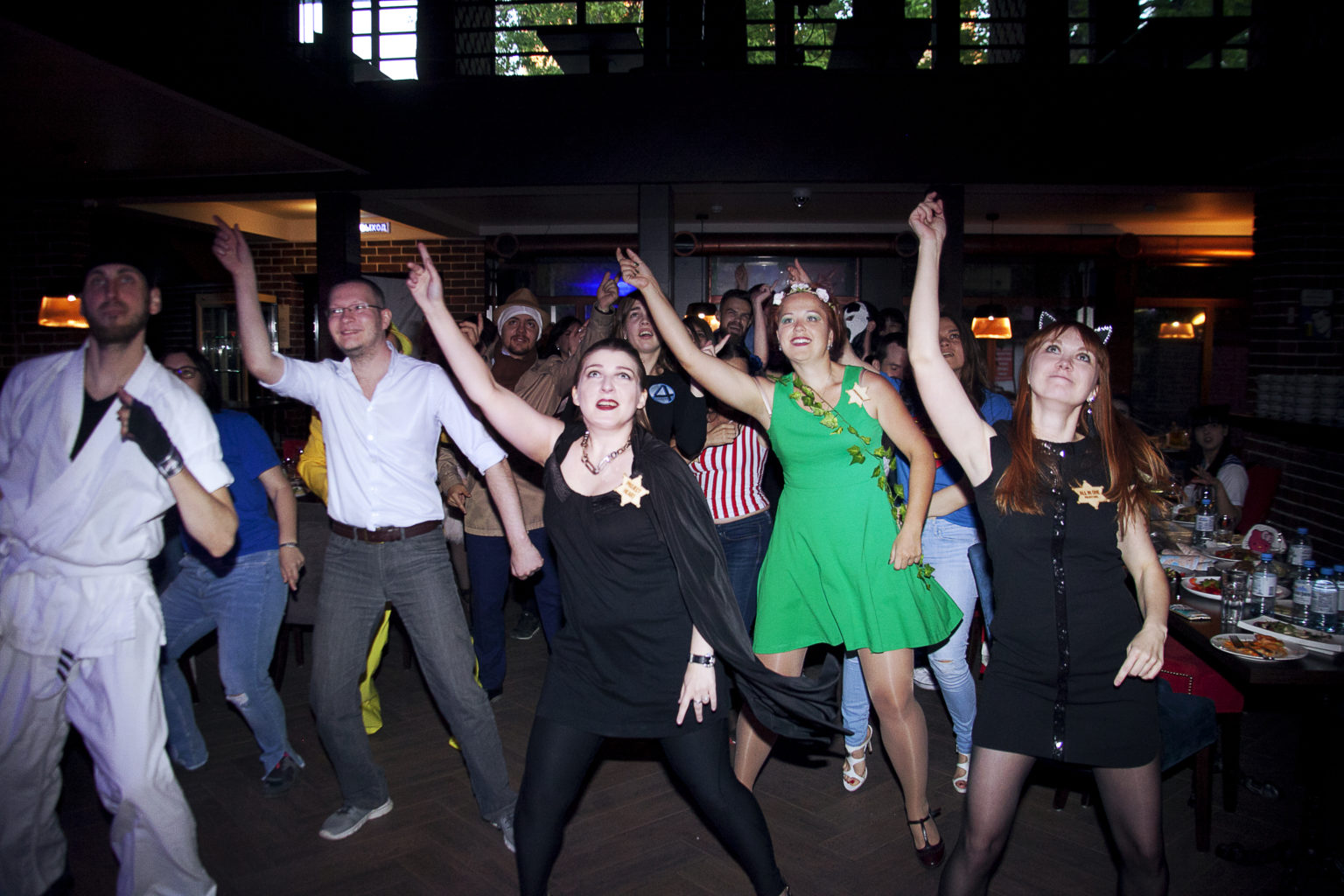 Just Dance includes more than 400 popular songs that players can let loose to. Get down to the latest hits or a bona fide classic.
In the game, players can choose between normal mode and Sweat, where they get a real dance workout. Why sign up to an expensive gym membership when you can get an annual subscription to Just Dance? Work out every day, burn calories, and hone your dance skills! We loved this game so much that we performed a dance from Just Dance on Allcorrect's birthday!
PROJECT MANAGEMENT
We started translating the game into Russian in 2014. At first, the project was small in scope, and our in-house translators handled everything. Later the tasks became larger and larger, so we had to expand the team to include freelancers.
Ubisoft requested that we not translate song titles in this project. After all, we weren't on the Russian version of the Voice, where absolutely everything has to be translated into Russian. :) But there was another challenge – virtually all of the titles in the game contained puns or were a play on words. For example, when the track by Calvin Harris & Disciples appeared in the game, the developers announced it like this: "How Deep is Your Love for this month's new track?" Our translation in Russian was: "How Deep is Your Love — новый трек этого месяца! Нравится?" Lat way we were able to preserve the message of the source.
When the song Break Free was added, the developers played on the multiple meanings of the word "free." Take a look: "Break Free this week with a free song" – "Оторвитесь на этой неделе под бесплатную композицию Break Free!"
Another interesting point was conveying the names of famous artists' fan communities. The challenge lay in the fact that these names didn't always have the same ring in Russian as in English, and some of them simply didn't exist in Russian at all. During the translation process we had to work with these on a case-by-case basis. Some of them were transliterated, for the others we had to create Russian-language names.
PROJECT CHARACTERISTICS
The text frequently contained puns, references, and jokes.
The player is referred to impersonally.
Artists and song names were not to be translated.
Names of fan communities that were not always familiar to Russian-speaking players.
UBISOFT ENTERTAINMENT
Ubisoft Entertainment (formally Ubi Soft) is a French company that specializes in publishing and developing video games. Its headquarters is in Montreuil, France. The company has studios in over 20 countries, including Russia, Canada, Spain, China, the US, Germany, Bulgaria, Ukraine, Romania, and Italy. Ubisoft is one of the largest game publishers in Europe.