General information
France (officially the French Republic) is a transcontinental country in Western Europe with a number of overseas regions and territories. The capital is Paris. The motto of the Republic is "Liberty, Equality, Fraternity," while its principle is government of the people, by the people, and for the people.
A nuclear power, France is a NATO member and holds one of the five permanent seats on the United Nations Security Council. It was one of the countries to help found the European Union in the 1950s.
The official language is French.
France is the largest country by land mass in Western Europe, covering almost a fifth of the European Union, and has extensive sea claims (its exclusive economic zone spans 11 million km²).
In addition, its territories include the island of Corsica in the Mediterranean Sea and more than twenty overseas departments and independent territories.
The country's combined area is 547,030 km² (674,685 km² including overseas holdings).
The population includes 62,814,233 people living in Metropolitan France and 67,848,156 people with overseas holdings as of July 1, 2020, around 90% of which are French citizens. A review of the religious makeup of France in 2019 showed the following: Catholic—41%, nonreligious—40%, Muslim—5%, other religions—5%, Lutheran—2%, Orthodox—2%, other Christian—2%, Buddhist—1%, Jewish—1%, not reported—1%.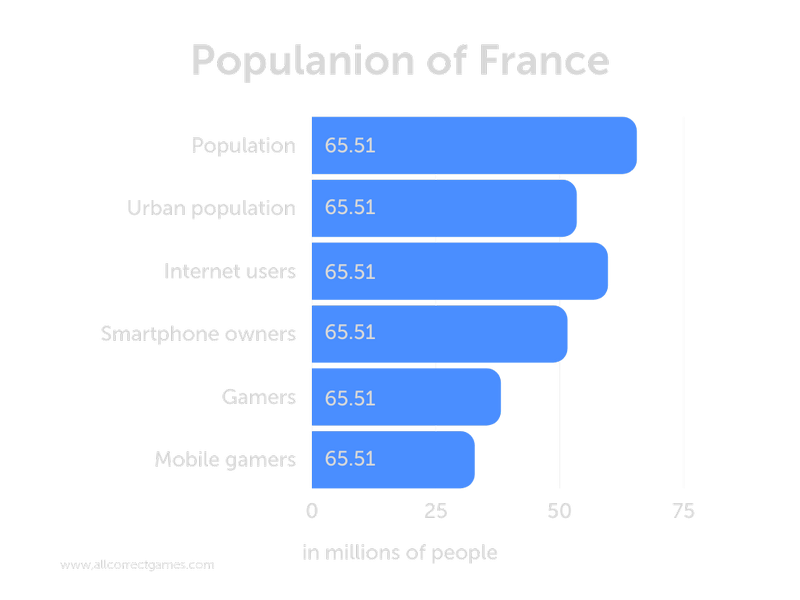 The gaming market
The gaming market in France is the seventh-largest in the world at 4.13 billion USD as of the end of 2021 (per Newzoo).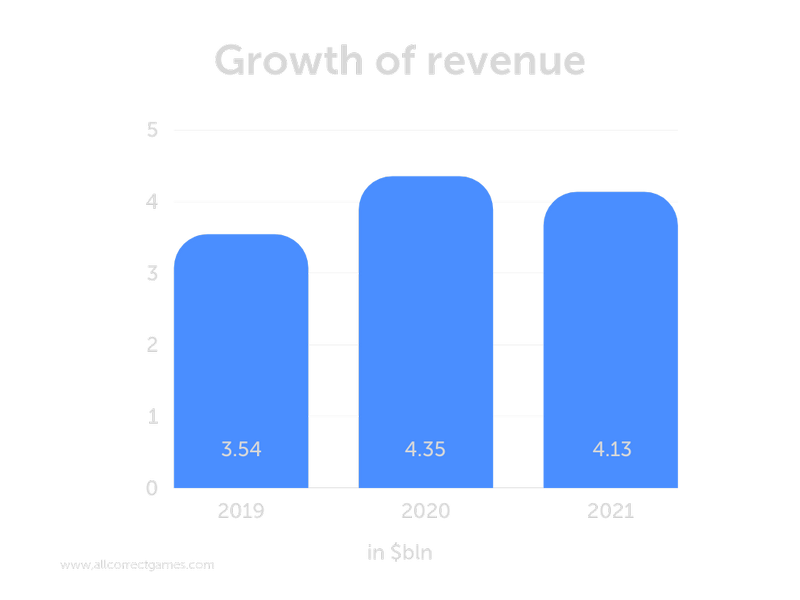 According to Statista, the French video game industry's revenue reached a record 5.65 billion euros in 2021. The COVID-19 pandemic sent sales skyrocketing given the amount of time people spent at home with games as an outlet. Starting at 3.6 billion euros of revenue in 2016, the market grew 40% in five years.
43% of all mobile downloads in France are games, their total revenue coming in at 1.4 billion euros. Over 2020, 2.4 million consoles and 27.5 million games were sold. Digital game copies made up 43% of sales, with the other 57% sold as physical copies.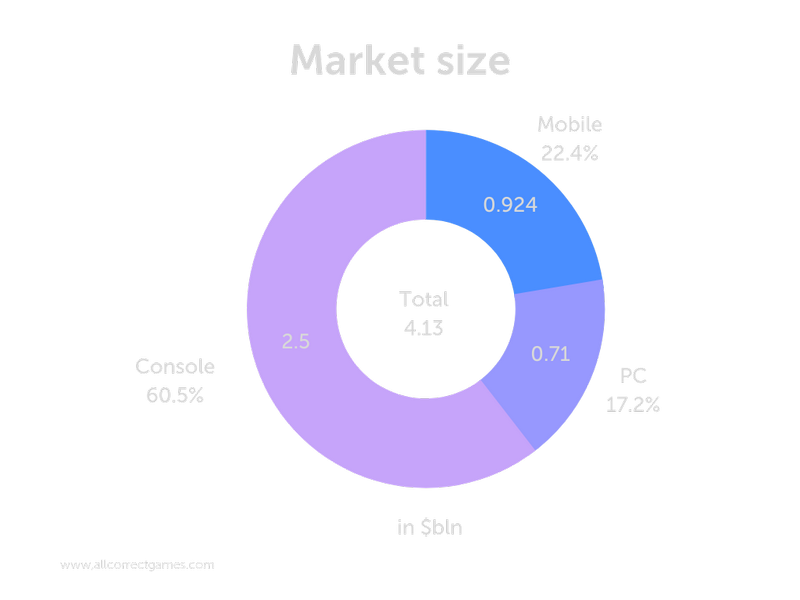 Player statistics
According to a study by SELL/Médiamétrie, 71% of French people occasionally play mobile games. The gender balance is even. The average age of players is 40.
Of children between 10 and 18 years of age, 94% call themselves gamers, while that number is lower among adults: 68%.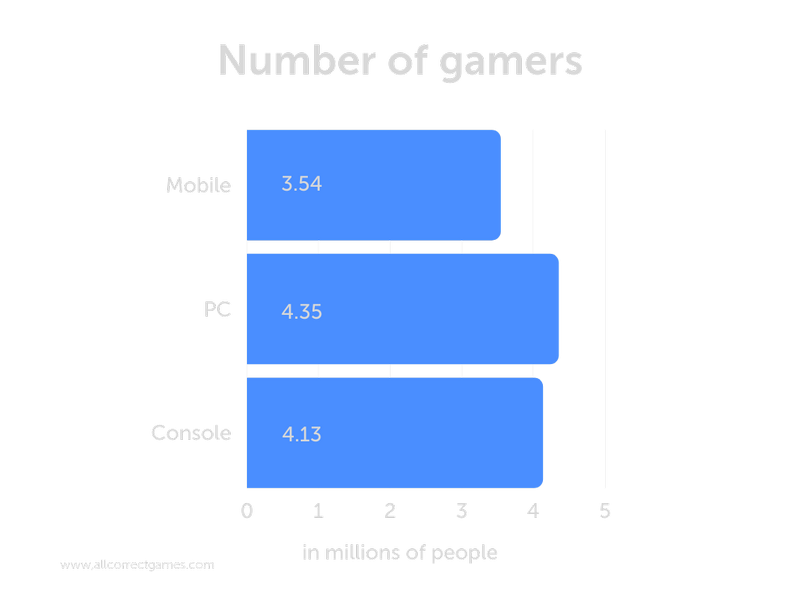 More than a third of players (37%) prefer online games.
The most active players (at least ten hours a week spent gaming) are men (55%) between 15 and 34 years of age (43%). Their preferred genre is adventure/RPG (34%).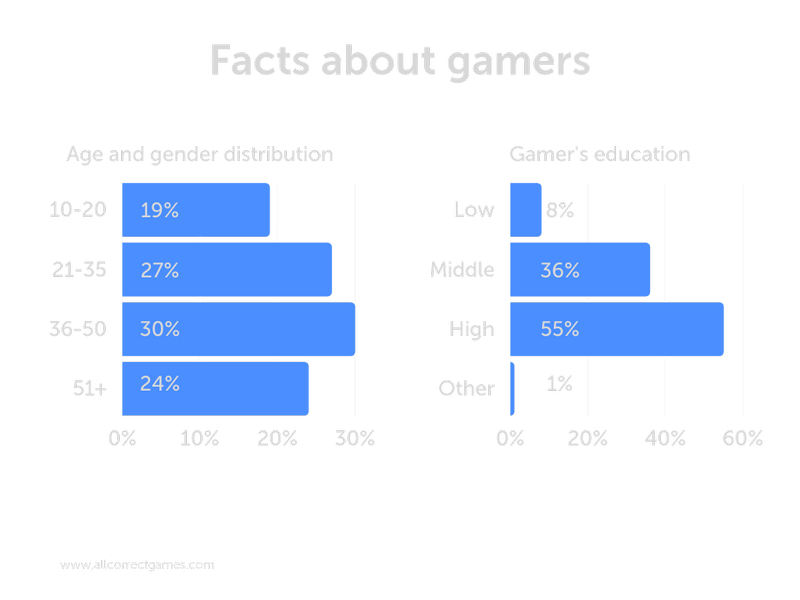 The least active players (at least five hours a week spent gaming) are women (58%) aged 50+ (58%). Their preferred genre is mobile/casual.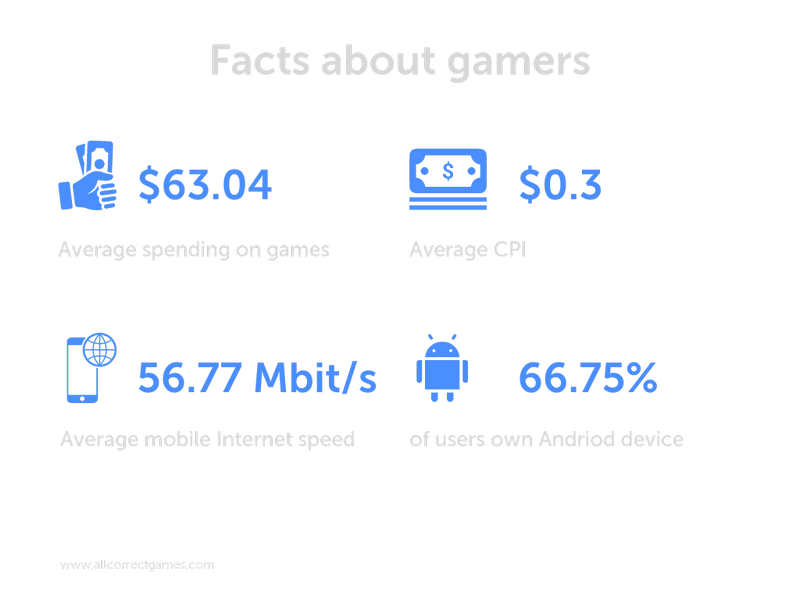 Top-selling games in France (2021)
1. FIFA 22 (EA)
2. Mario Kart 8 Deluxe (Nintendo)
3. FIFA 21 (EA)
4. Call of Duty: Vanguard (Activision Blizzard)
5. GTA V (Take-Two)
6. Super Mario 3D World + Bowser's Fury (Nintendo)
7. Animal Crossing: New Horizons (Nintendo)
8. Pokémon Brilliant Diamond (Nintendo)
9. Minecraft (Mojang Studios)
10. Call of Duty: Black Ops Cold War (Activision Blizzard)
Major game developers
Most companies focus on producing and developing games. Of gaming companies in France, 84.7% are developer studios, with just 15.3% publishers or distributors. That has to do with the country's cultural heritage and the emphasis it places on creativity. French schools and universities play an equal role by developing relevant talents.
Major studios began appearing in the 1990s and 2000s. Some were successful enough to still be around today.
1. Arkane Studios
2. Quantic Dream, founded in 1997 by David Cage
3. Dontnod Entertainment
Major game publishers
1. Ubisoft
2. Gameloft
3. Focus Entertainment
Localization into French
The first thing to be aware of is that the French have a long-standing aversion to the English language. This means that even though a prospective audience may be technically able to understand basic terms in an English-language game, translation into French is essential for the French market.
France belongs to the Romance branch of the Indo-European language family. It is spoken by more than 130 million people around the world, and approximately 80 million people claim it as their mother tongue. Outside France itself, French is spoken in Belgium, Luxembourg, Switzerland, Monaco, Canada, Tunisia, Morocco, Lebanon, Algeria, Côte d'Ivoire, Equatorial Guinea, Nigeria, Democratic Republic of Congo, Senegal, Haiti, Martinique, Vietnam, Central African Republic, Chad, Madagascar, Cameroon, Gabon, and a host of other countries.
Varieties of the French language within France include Francien (spoken in the Île-de-France region and the historical basis for modern standard French); northern dialects (Norman, Picard, and Walloon in Belgium); western dialects (Angevin, Gallo, and others); southwestern (Poitevin and others); central; southeastern (Bourguignon, Franc-Comtois); eastern (Lorrain, Champenois); and Franco-Provençal dialects, which share features of French and Provençal (Occitan).
The average word length in French is 2.6 characters. It should also be noted that French is less tolerant of abbreviations and acronyms than other European languages.